---
We grow 100% Kona coffee on our farm. We have several orchards organized in rows on the hill side as well as several plantings in the shade of tall macadamia nut trees. Our farm is lined with 186 macadamia nut trees that provide us with a bountiful harvest. In addition to the coffee and nuts, we have many varieties of fruit trees. We have common mangos, Haden mangos, golden globe mangos, papayas, pineapples, guava, lychee, cherimoya, soursop, lime, sour orange, pomegranate, avocado, bananas, figs, coconuts, monstera, custard apples and noni. We also grow cacao and kukui nut.
Every guest is treated to a tour of the farm. Todd will show you how we process the coffee and care for the trees. When you arrive, you will have a bouquet of freshly picked flowers as well as an assortment of in season fruits.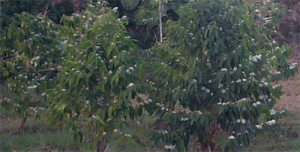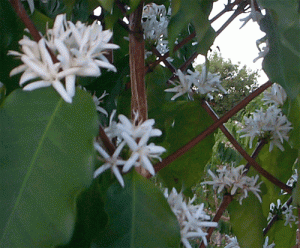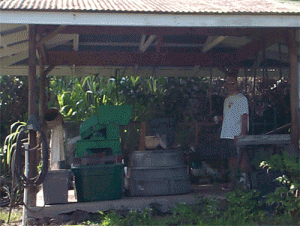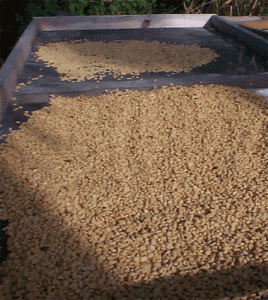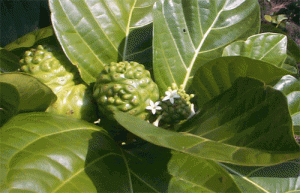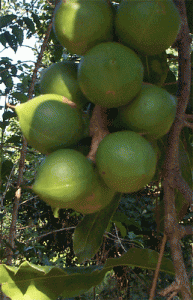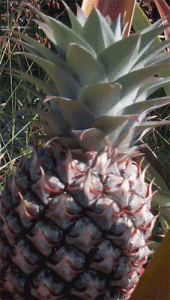 Wildlife and Plants
---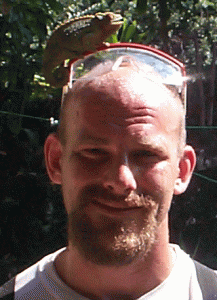 You will not need an alarm clock on the farm. There are many chickens roaming the farm that love to let you know when it is time to rise. Beautiful wild pheasants and turkeys walk around the farm as well. Numerous species of birds and butterflies can be seen in the flowers and trees here.
Strolling around the farm you can see various trees including Tahitian palms, coconut trees, bottle palms and neem trees. There are bird of paradise and white bird of paradise flowers as well many types of hibiscus. When the plumeria trees are blooming, there is a wonderful scent in the air. The macadamia nut trees produce a delicate hanging bunch of white flowers and the coffee trees bloom small white flowers with a unique scent. They are a cross between jasmine and citrus. We have anthurium and cactus. The green ti plants bloom large bunches of white flowers. The ti leaves are used in traditional Hawaiian cooking for steaming fish.